I am very passionate about the beauty of the world we inhabit, and I love the way I feel when all my senses are engaged in a special place. Photography is the medium I use to express this passion.
My pictures are a visual representation of what I experience. Please enjoy the images as you explore my gallery. Thank you for visiting.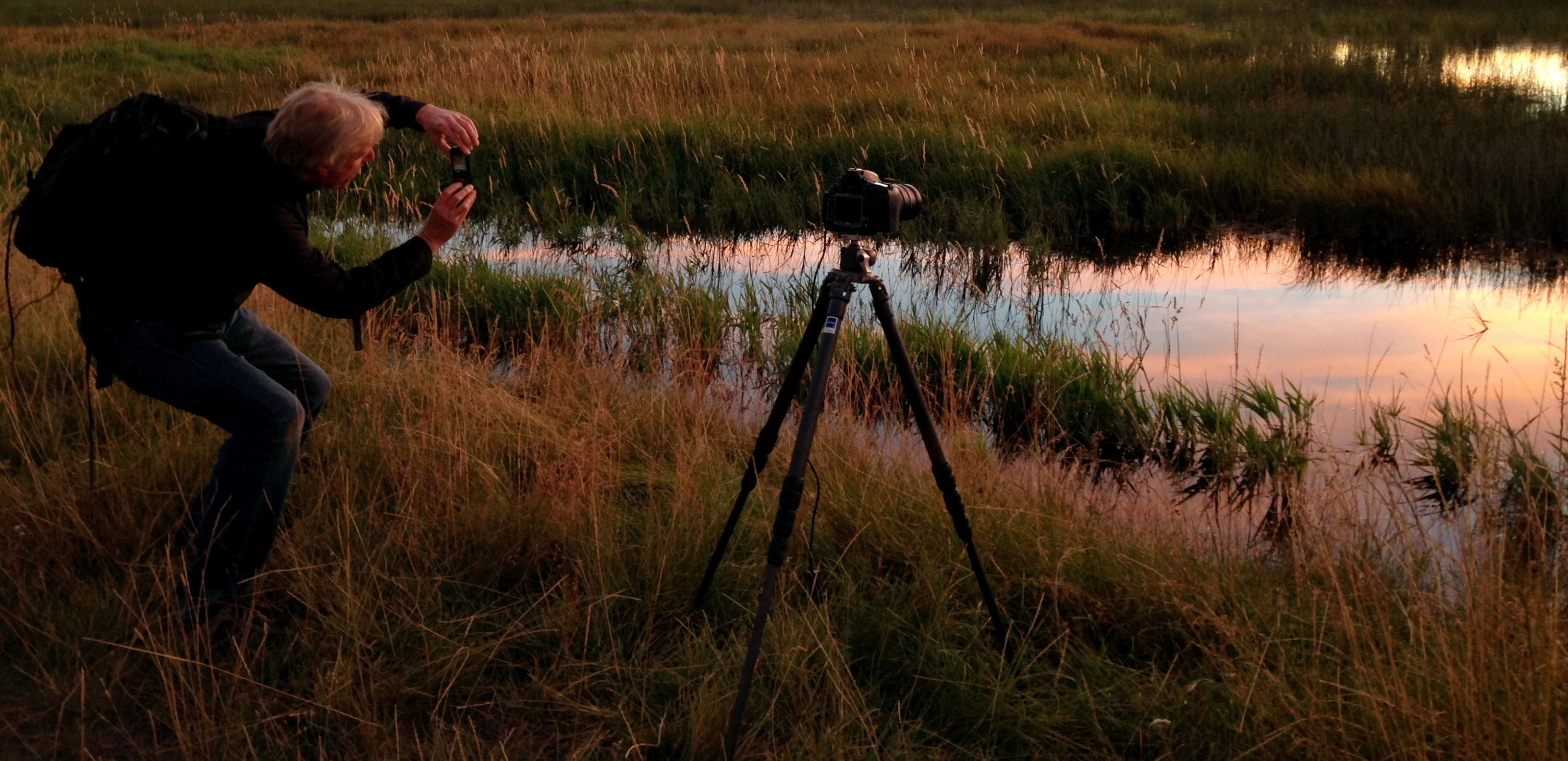 Becoming a photographer
wasn't the hard part of my journey to capturing beautiful landscapes. The challenge was in the equipment. In 2001 when I abandoned my drinking water business to pursue my creative side, the digital evolution (revolution) was in its infancy. Some medium format photographers were scanning their transparencies and then editing them in Photoshop. Others were experimenting with the early digital backs. Hardly anyone was shooting with digital cameras let alone DSLRs.
Canon and Olympus had just come out with their first generation DSLRs. The idea of digital capture, digital darkroom, and digital printing sure sounded good to me.
What excites me about landscape photography is how 'grand' the compositions are; and what I noticed about medium format photographs was that they didn't convey what I experienced when I captured the image. I needed a way to show the people viewing my photographs exactly what I wanted to emphasize about my compositions, the scale. I started fiddling with image stitching.
Image stitching allowed me to use my 4 megapixel digital camera to produce a mural size image, letting the viewer experience exactly what I experienced while I took the photo. The viewer can see all the detail in mountain sides, tree lines. They can marvel at how grand and amazing the natural world is, just like I do.
At the beginning, stitching 45 images together (seamlessly) took hundreds of hours. I had to get my first pair of glasses. And once I had large scale images in my digital portfolio I had to figure out how to print them, which lead to me opening my print shop, Vectorpoint.
I personally capture, edit and print all my photographs. I control everything about every image in my gallery, from what paper the image gets printed on to what printer and settings we use. Every image expresses exactly what I want it to show you. My images are printed and sold large because that is how they are meant to be enjoyed. I really love my images and I hope you enjoy them too.
Corral de Tierra and Lupin | $150-$1520
SHOP ANNOUNCEMENT
Currently we are only offering domestic ground shipping options through our checkout process. If you are an international shopper and are interested in making a purchase, please contact us directly. If you are a domestic shopper, and are interested in expedited shipping we are happy to accommodate you. We are limited by production times, but a Gallery Representative is happy to discuss all options available to you. Please contact us directly.
                                -Thank you for shopping The Kirk Kennedy Gallery